Social Progress Imperative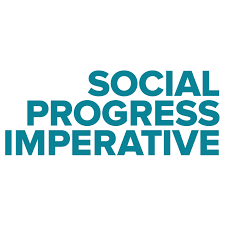 Social Progress Imperative (SPI), a non-profit organization created in 2012 is changing the way we solve the world's most pressing challenges by redefining how the world measures success and putting the things that matter to people's lives at the top of the agenda.
Institute for Competitiveness

Institute for Competitiveness, India is an independent, international initiative centered in India, dedicated to enlarging and disseminating the body of research and knowledge on competition and strategy, pioneered over the last 25 years by Professor M.E. Porter of the Institute for Strategy and Competitiveness, Harvard Business School (ISC, HBS), USA. Institute for Competitiveness, India works in affiliation with ISC, HBS, USA to offer academic & executive courses, conduct indigenous research and provide advisory services to corporate and Government within the country. The institute studies competition and its implications for company strategy; the competitiveness of nations, regions & cities; suggests and provides solutions for social problems.