"There is no cause greater than shaping a world in which every life that enters it can look to a future of security, opportunity and dignity; and, where we leave our environment in better shape for the next generation. And, no cause that is more challenging."
Prime Minister Narendra Modi's words at the United Nations in 2015 at the launch of the Sustainable Development Goals capture well the promise and the enormity of the SDGs.
The SDGs are an ambitious commitment by the world's leaders to improve the wellbeing of all people and ensure environmental sustainability by 2030. They represent an unprecedented universal agenda that embraces economic, environmental and social aspects of the progress of societies – an agenda that is people- and planet-centered and applies to all countries, irrespective of their levels of wealth. And the challenge of achieving these goals will stand or fall on how well India, with its population of 1.2 billion people and growing, can cut a path of sustainable, inclusive economic growth. For example, one of the principal targets under Goal 6 is to provide adequate sanitation for all when today barely 40% of Indians have access to a toilet.
It is also clear that economic growth, the engine behind much of the success in achieving such significant reductions in extreme poverty under Millennium Development Goal 1, will not get us there alone. When the SDGs were launched in 2015, the global consulting firm Deloitte conducted a study using Social Progress Index data to forecast whether the SDGs could be achieved. The findings were stark and clear: even based on optimistic projections for economic growth, on current trends the world would fall well short of achieving the Goals. Yet, the researchers also found that if there is a productivity revolution in the social sector the SDGs could be achieved. Business as usual will not got us to the SDGs. But if government, business and civil society can step up and scale the solutions that work, a step change in human wellbeing is within our grasp by 2030.
The Social Progress Index for India has a critical role to play in driving the productivity revolution to get is to the SDGs.
The Implementation Challenge
As a complex set of goals and targets, the SDGs intrinsically pose numerous challenges to world leaders, businesses and civil society organizations alike. While these challenges are perhaps overshadowed by the historic ambition of the goals, they nevertheless present significant risks for the implementation – and, consequently, achievement – of the SDGs.
How can the SDGs be translated into specific actions for the states, cities, districts, and communities of India? How will various actors and initiatives align around 17 different goals? What does success look like? How are the goals measured and understood in different parts of this vast, diverse country?
While there is not a simple answer to these questions, the Social Progress Index tackles many of the challenges. It is a proven tool that helps countries, regions, cities and communities achieve the goals. Sitting alongside economic indicators as a core benchmark for national performance, the Index provides a systematic, empirical foundation that can inform the 2030 Agenda. The Social Progress Index represents the first comprehensive framework for measuring social progress that is independent of, and complimentary to, traditional economic indicators.
It is certainly important that an official monitoring and performance tracking system is established and followed. However, the Social Progress Index, also offers a well suited rapid-assessment approach to help facilitate the understanding, engagement and implementation of the SDGs.
Currently, the Social Progress Index measures 16 out of 17 goals and reflects 131 out of 169 targets in one simple framework, which makes the implementation, visualization and actionability of the SDGs a tangible reality for social innovators all over the world (Figure 1).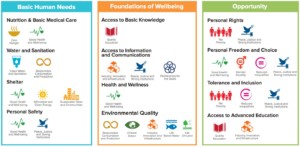 Figure 1: SDGs and Social Progress Index
Source: Social Progress Imperative, 2017
The Social Progress Index addresses four challenges for SDG implementation:
Eliminating silos: The Social Progress Index facilitates cross-sectoral stakeholder engagement, which will be critical to achieving the SDGs. Thanks to its comprehensive framework, which can be easily understood by diverse stakeholders accustomed to seeing problems through different lenses, the index represents a shared foundation for collective impact projects.
Localizing implementation:  The Social Progress Index is a flexible tool that can be adapted to any level of geography and any sector, from communities to metropoles to public institutions to local businesses. This ensures that development initiatives, including SDG implementation, account for and address local needs and challenges.
The Measurement Challenge: According to the latest communication by the Expert Group on SDG Indicators, barely a third of the 200+ indicators can currently be measured in a rigorous manner for a majority of countries. The Social Progress Index uses 50 indicators drawn from official UN data but also from globally respected research institutions and polling organizations. This flexibility on data sources allows the Social Progress Index to provide a comprehensive estimate of SDG performance even where the formal indicators do not yet exist and customize them for the local context.
The Aggregation Challenge: Unlike the Sustainable Development Goals, which are by definition a list of goals rather a conceptual model, the Social Progress Index has been designed and tested over a number years to provide an aggregate assessment of country performance. Because it was designed as a composite indicator, the Index can provide a snapshot of a country's overall progress towards the SDGs in a way that the goals themselves, with their wide array of unweighted indicators, cannot.
Many governments have committed to earmark spending according to the SDGs. However, an increase in government spending may not lead to an improvement in people's lives. The Social Progress Index measures outcomes, not inputs, in order to more accurately measure life as everyday people experience it. What really matters is whether people have adequate shelter or live long and healthy lives, not how much money the government allocates for housing or healthcare. In the context of the SDGs, this means that the Index captures real progress towards the goals rather than the effort expended to achieve them.
Social Progress Indexes allow for the selection of indicators in alignment with SDGs for specific contexts and regions. Each index becomes a customized tool for social change that captures what really matters to local people. This Social Progress Index for India can therefore be a powerful tool for state governments, working with business and civil society to, manage progress towards achievement of the SDGs by 2030.
Michael Green
CEO, Social Progress Imperative